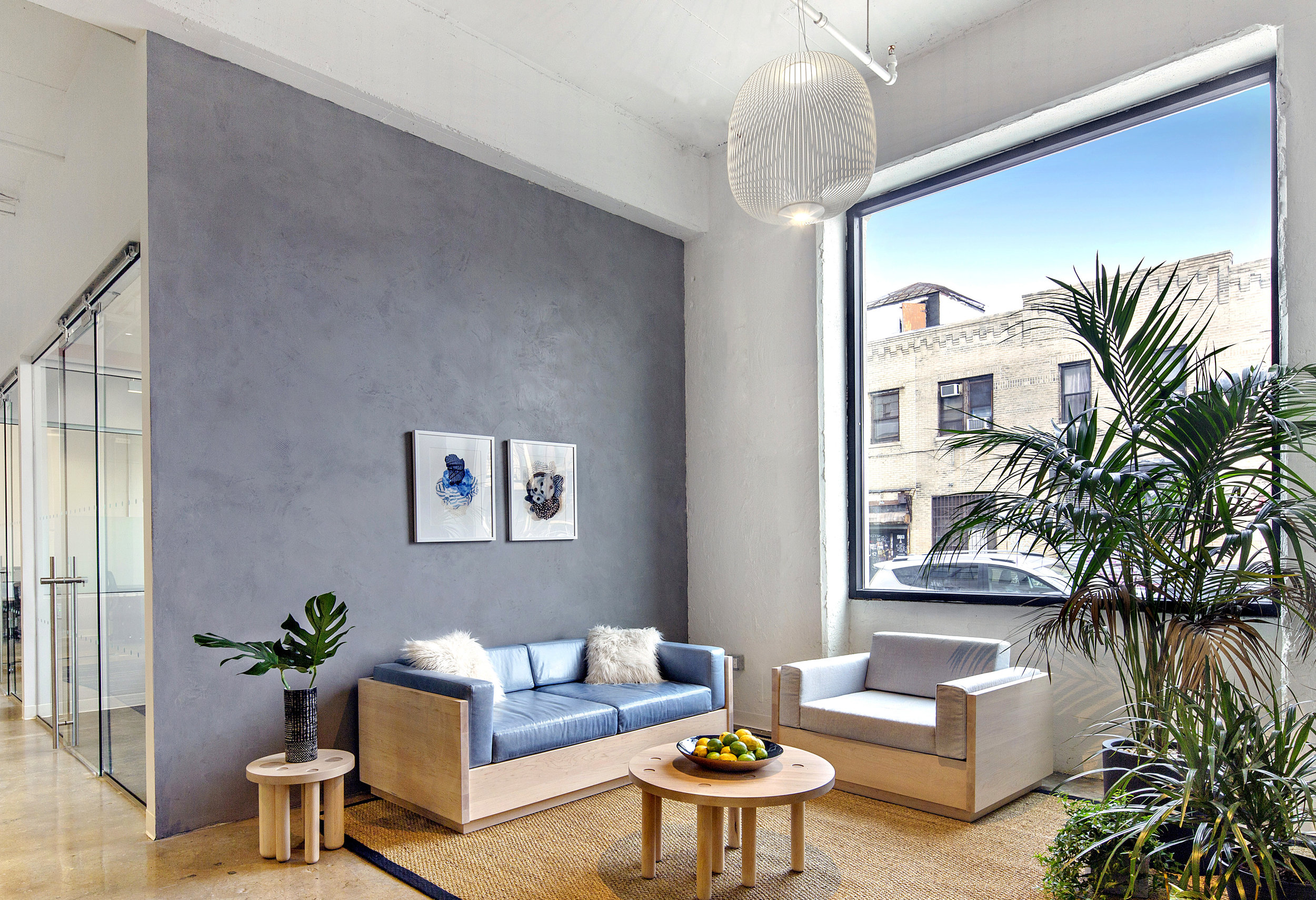 We installed a number of custom wall finishes for Ignitia Office, a co-working space in Crown Heights, Brooklyn. Hand burnished American Clay plaster wall finishes on two walls in the space add a touch of warmth to lounge areas.
We installed custom printed wallpaper and painted accent walls throughout the space at Ignitia Office, including this jungle wallpaper and green accent ceiling for the two larger restrooms.
Glittery goodness printed on heavy canvas backing and installed in a large conference room.
Custom woven cloth wallpaper designed by Huxhux and blue accent walls for the small meeting room
Funky paper from Flavorpaper installed in two smaller bathrooms
Custom printed canvas wallpaper installed in the copy center
"Library" themed privacy booth